Why Choose a Custom Brass Ornament?
Your personalized, custom brass ornament represents a stunning keepsake, unforgettable in its beauty and craftsmanship.
Benefits of a Custom Ornament
Create a memory that's renewed annually as your ornament is added to a family Christmas tree.
You have the opportunity to design an ornament that speaks specifically to your audience. We have a variety of styles, options, and colors to choose from so your ornament is truly unique to your organization.
It's easy. Our experts are there to lead you through the process.
Resell custom brass ornaments for fundraising and revenue generation. Why sell candies and candles year after year?
Ornaments can be retooled or designed so it can easily be updated and reordered each year.
We can work with you to create a series of ornaments year-by-year for churches, schools and communities.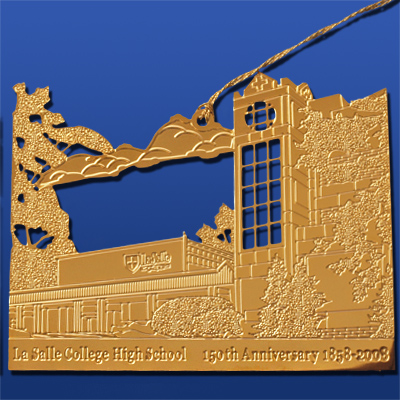 Ideas for Custom Ornaments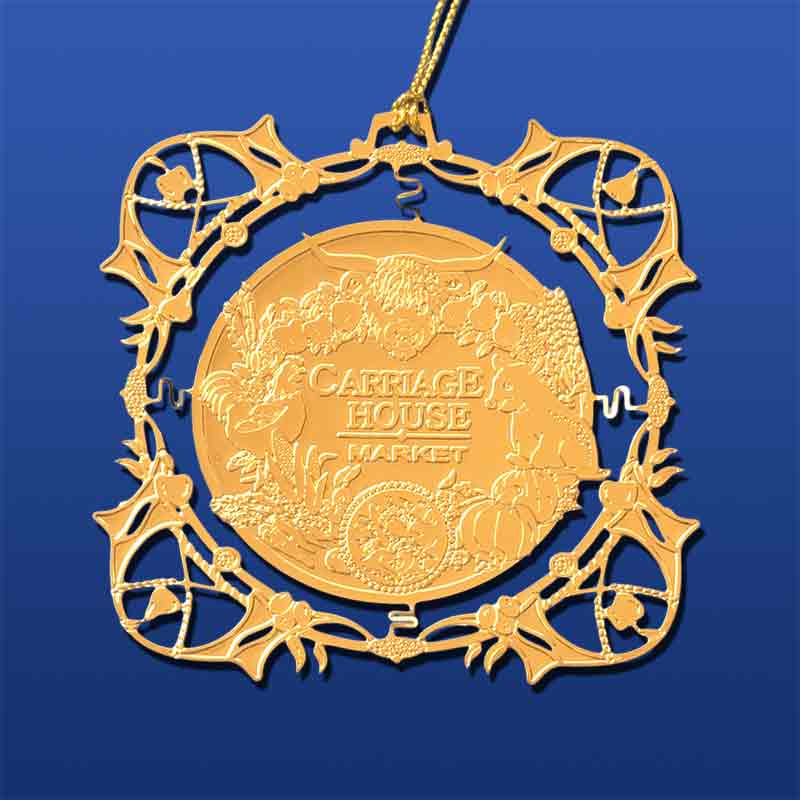 Who Buys Custom Ornaments?
Customers for our one-of-a-kind custom brass ornaments vary widely. They include towns, schools, churches, corporations, and other organizations - especially those celebrating significant anniversaries (25th, 50th, 100th). We have created beautiful commemorative and keepsake ornaments for: