"We create unforgettable, one-of-a-kind ornaments to commemorate special events, anniversaries and more.
Each ornament has its own character, its own life, and is designed specifically for you, our customer. We know that creating a custom ornament can be an involved process which is why one of our experts works with you throughout the entire process. Our goal is to bring your idea to life in a beautiful and individualized way.
On these pages, we provide examples of the creativity and craftsmanship you can expect from our company. Call us at 800-231-4788 to start your ornament today or contact one of our experts to ask for a FREE sample pack."
-- Tom Pollard, Owner
Contact Us
Either give us a call or send an email though our contact page. We'll discuss your project and answer any questions for you.
We'll send you a personalized FREE sample pack so you can see the quality of our work. The samples will include ornaments we've made for other customer's, our box options, and a print out of our pricing information.
No worries...you don't need to return the samples.
Send Us Your File
When you're ready to start, email us your reference image. It may be a photograph of your building, a PDF of your logo, or another sketch or idea.
Sketches will work, but photos are preferred - especially for buildings. The photos allow our artists to see and incorporate more detail into the designs.
Design It
We will work directly with you in designing your ornament.
You'll pick the plating, style, shape, and choose optional colors or a gem. We have the experience to guide you through the process so you can make informed decisions with confidence.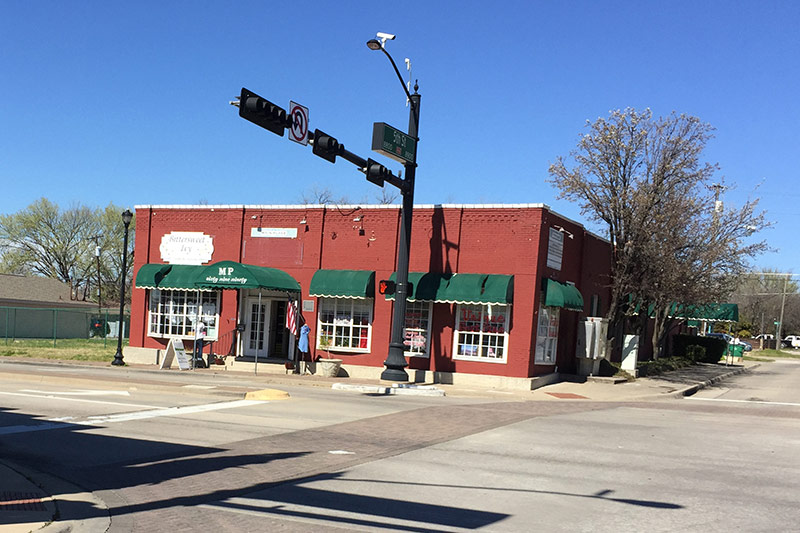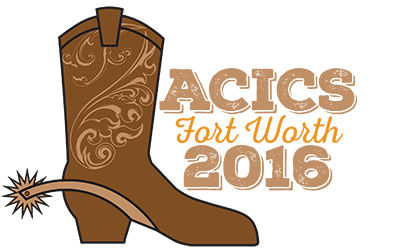 The Artist Takes Over
Once you've made your design choices, your ideas and reference photos are sent to the Art Department. The technical artwork will be ready for you to review in about 2 weeks.($200 non-refundable deposit required)
This art shows the areas that are cut away, engraved, and colored. Don't worry if you don't understand it, we can help answer your questions.
You will have the opportunity to make edits and changes to your artwork before production begins.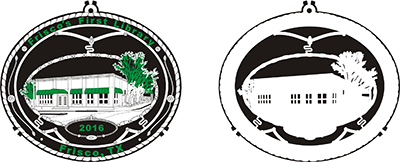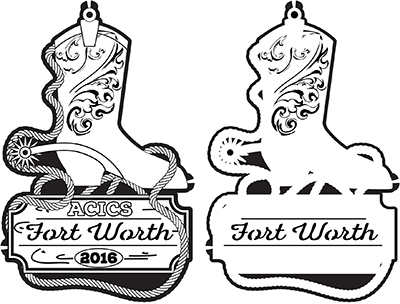 Production Begins
Once you approve the artwork - and choose the quantity - production begins. Production can take 6-8 weeks. Check here for an in depth explanation of the production process.
Make sure to allow enough time to have your ornament for your deadline.
Orders needed under our usual time frame are possible but it will incur a Rush Charge. If you think this applies to you, contact us right away.
Choose Packaging
Browse our selection of gift boxes and displays.
We offer a FREE plastic sleeve for flat and dangling ornaments. See our Package Your Ornament page for instructions and a demonstration on how easy it is to pack up your ornament in the plastic sleeve.
Creating an Info Sheet
While we wait for your ornaments to be manufactured, we will put together your information sheet.
This sheet will be included in the packaging of each ornament. Many groups use this space to tell their organization's story, share their motto, or recognize employees and supporters.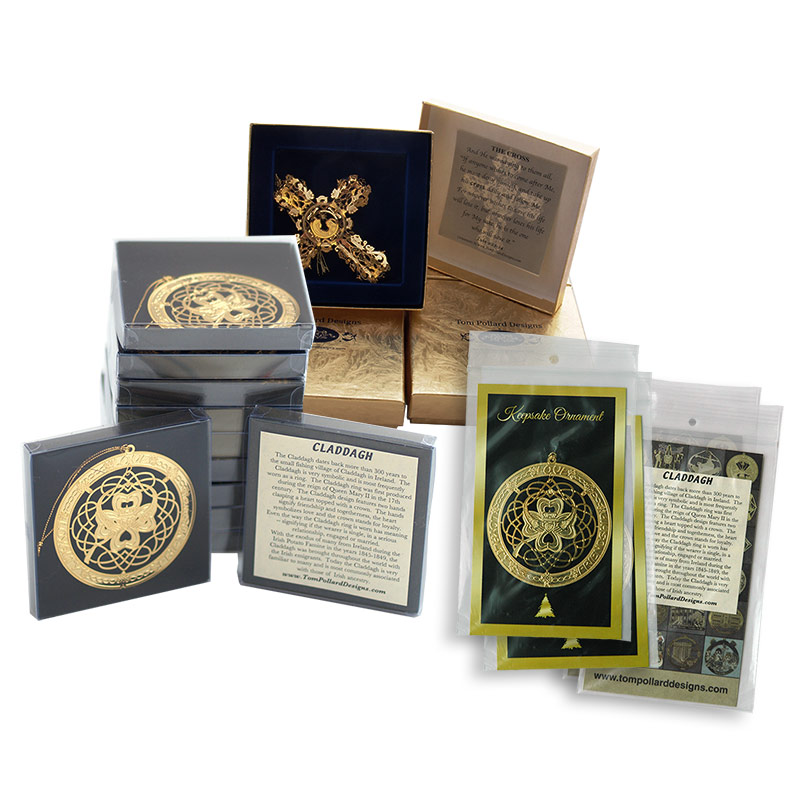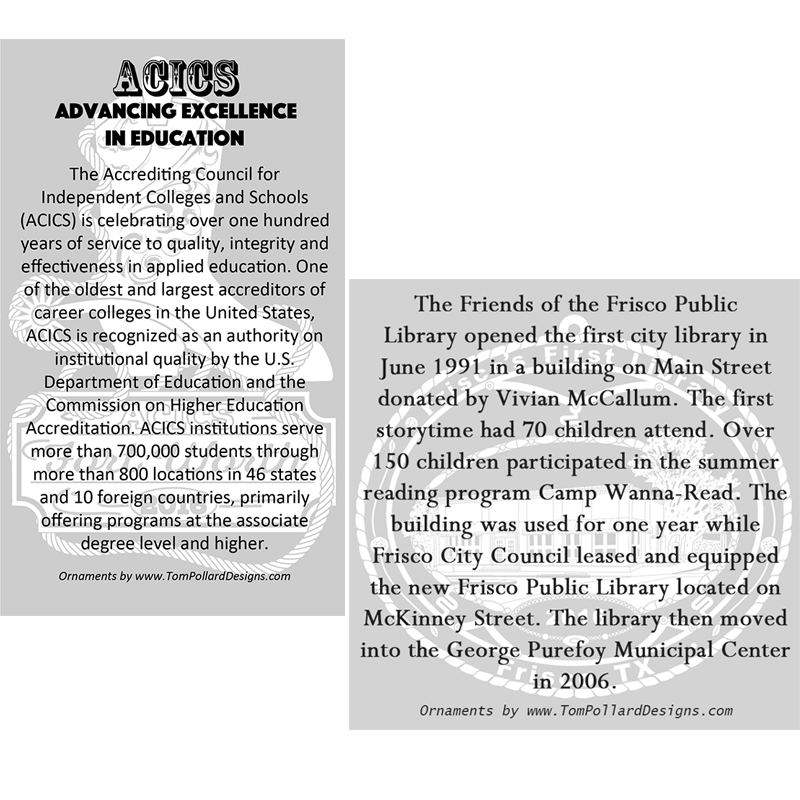 Job Completed
When your order is ready, we carefully box up your ornaments and ship them to you. You will be provided with a tracking code so that you know exactly where your package is along the way.